hello again :) if you don't already, you should go link up with ashley!
but i think most of you came from there anyway! :)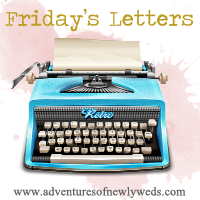 dearest dad,
i hope you appreciated the amount of effort it took to get my sister to help with that table. blood.sweat.tears

(oflaughter)
dearest hair,
sometimes you are frizzier and poofier than you need to be, especially with this heat. knock it off.
dearest car insurance,
i'm not paying the $500.00 deductible. the little old lady side swiped my sister and pushed her into the guardrail. it is her fault. yes i feel bad but i don't want my wallet to feel the pain as well.
dearest friends,
thank you for asking me for styling advice. you make me feel so cool :)
dearest boy that i used to know,
we see each other every weekend but we don't look at each other,
we don't speak and you don't deserve me, but i miss you anyway
dearest spartans,
i am excited for your opening weekend with our friends & family <3 you've all worked so hard, but keep on truckin' :)
dearest life,
i am so thankful for all you bring, although i don't express that all the time. you are good to me. forgive me for focusing on the troublesome bits and pieces. i will do my best to refocus my attention
dearest self,
refocus your energies. sometimes you waste it. enjoy this life and all it has to offer! you are a good person, start to believe it!
have a wonderful weekend sweets :)